In an earlier blog post, I wrote briefly about Nick Saban motivation and trusting the process. Channeling my inner football player, I've kept my head in my work and produced a thesis. (But is it defensible? We'll find out Monday.) Here at Alabama, trusting the process means something specific: put in the time and effort, do the work. That's how to be successful at something you're trying to achieve. But that's not what it means beyond the purview of Sabanland. Since writing that post back in November, I've learned about the history of that phrase in sports, particularly basketball but now being used more widely. I've heard the story a few times now, most recently from Reply All. (Discussion about the origins of the phrase begins around 14:53.)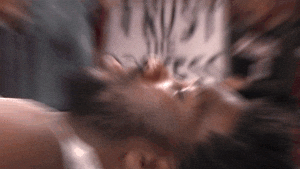 For those of you unfamiliar, here's a quick summary: The Philadelphia 76ers won the NBA Championship in 1983. Since then, they had been pretty mediocre. In 2013, they hired Sam Hinkie as general manager. He decided to tank the team on purpose. By making the team as bad as possible for a few years, the team ultimately got to pick better players in the draft, leading to more successful seasons in the future. Hinkie spoke of this as "the process." Eventually "trust the process" grew from this series of events.
So what does that have to do with me writing a thesis and trying to graduate? Not what you think. Trust me, I did not purposefully tank my work before turning in my thesis so it would look good in comparison. I hope my thesis looks good in comparison to my other work to reflect the time and thought I put into it, though. What the history behind "trust the process" actually means to me now is that I've learned a lot. When I first applied to a Master's program, I honestly didn't believe that I would grow or change very much in two short years. After all, it's a short period of time and I felt I already had a good foundation and understanding of social theory and critical thinking — thanks in large part to my department. I did, but I also didn't know how much I didn't know. In the past two years, I've grown not only in my work and writing, but also in my ability to see things from multiple perspectives and to acknowledge the things I still do not know. That's pretty cool to me. So no, I will never "trust the process" in my own life the way Hinkie did for the 76ers. But I will keep trusting the process the Nick Saban way.
Photo courtesy: Flickr user Keith Allison. (CC BY-SA 2.0)